Cute Toddler Clothes – H&M Basics Haul for Boys and Girls
Both of my kids have been growing like weeds lately, and we needed to get some basics in the next size up for both of them – to try and get through winter! Below is what we got – everything is super cute and good quality for the price!
*********
Motherhood for Me is here to create a better motherhood community. A place without judgement, mom-shaming, or condescending articles telling you what to do. We are a place for you to come as you are, read about what other mamas are going through, share your own stories (if you want,) and provide opportunities for you to find camaraderie with other mothers. Please check out our other mama submitted stories, sign up to receive email alerts when we publish a new one, and spread the word to all your mama friends. We truly appreciate your support and you being here. Thank you!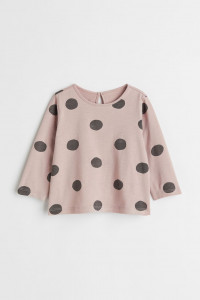 Girls Polka Dot Long Sleeve
Shop