To My Babies, From Your Mom With PPD
Written by Lauren Dank
I'm a mom of 3, 3 and under, who has struggled with postpartum depression on and off through the last 3 years. Recently I've been reflecting on what it's like to be a mom with postpartum depression but I've also been thinking of what it's like for my babies.  I wrote out some honest musings I'd share with my babies about my depression if they were old enough to understand.
Here it is, an open letter to my kids from their mom with PPD: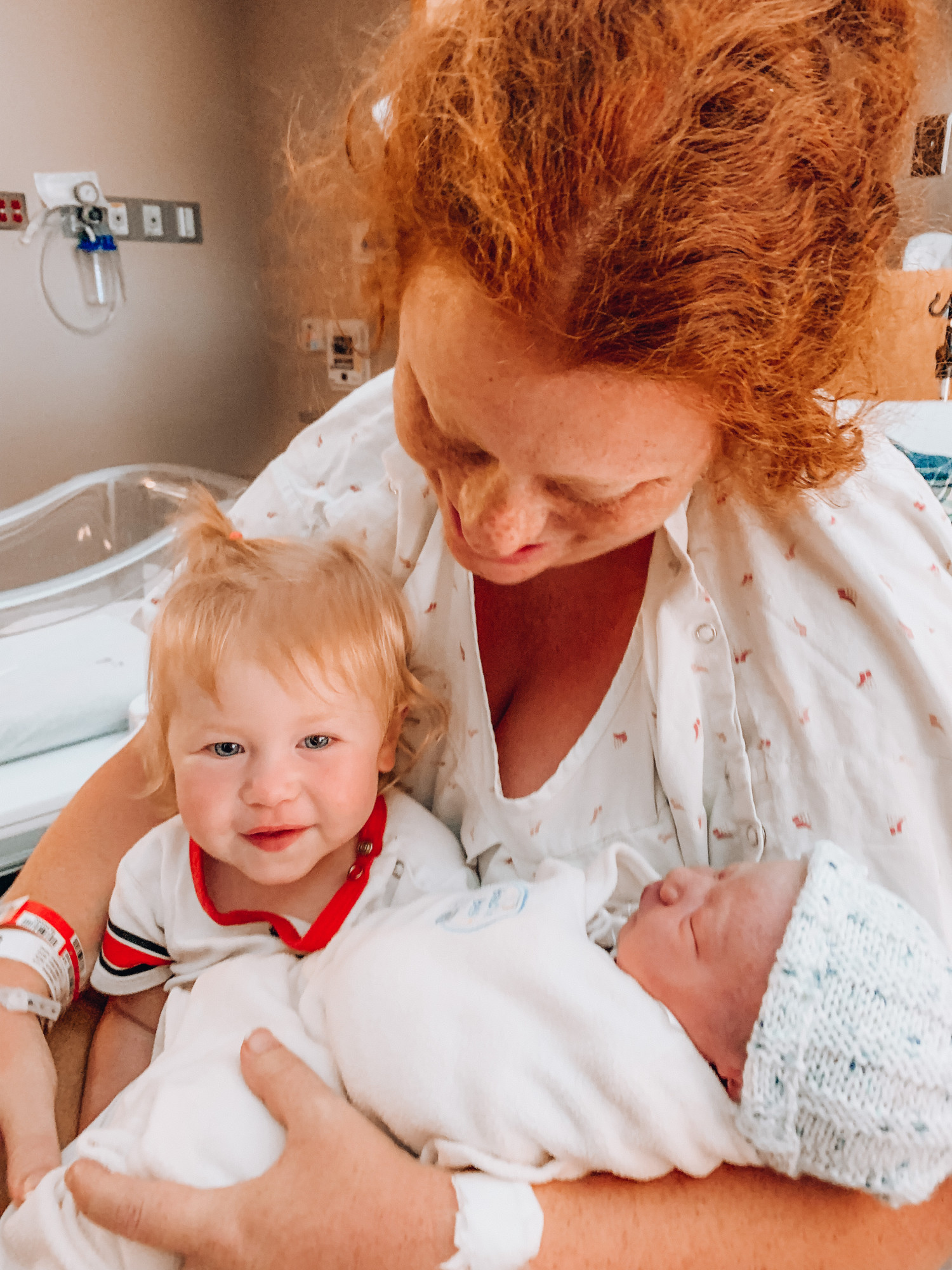 My dearest babies,
Most of your little lives your mommy's been struggling.  I'm sure there are times when you see it and times when I hide it. I'm sure a lot of the time you don't understand exactly what's going on with mommy but you understand that something is off. Mommy is living with depression. There are times when it's a light mist over our days and times when it's a heavy fog.  There are times when it kicks my butt and times when I'm kicking its butt. No matter what and through it all there are some things I want you to know. 
I hope you know that you're so ridiculously loved and wanted. When I'm sad, you're loved and wanted. When I'm mad, you're loved and wanted. When I'm apathetic, you're loved and wanted. You are not the cause of mommy's mood swings and they are not an indication of how I feel about you.  Whatever my hormones are doing, my feelings are doing, my brain is doing, you are always loved and always wanted.
I want you to know that I'm sorry. I didn't ask for this, but neither did you.  You didn't get to pick a mom whose hormones weren't out of whack and whose emotions weren't all over the place. You were given me. God gave me you, but he gave you me too.  I'm not for a second sorry that he did, but I am sorry for the ways you've been hurt by what mommy's been walking through.
You should know that I wish this had gone differently. I wish I knew what this stage of being your mama would have looked like without my depression. I wish I could snatch back these months with you and relive them when I'm healthier.  I wish I always appreciated you more, enjoyed you more, loved you better.    
You should know that so much of this time has been so good.  There are days when my depression feels like a heavy weight over everything, but I don't want you to misunderstand. So many days have been so good and beautiful. So often I've loved and enjoyed being your mommy. I laugh with you and I snuggle with you, and I play with you, and I serve you and I'm so overwhelmingly happy to be your mama.
I hope you know that I'm fighting for you.  On the days when I can't find happiness and joy on my own you should know that I'm fighting for the help I need so I can be the mama you need.  I've learned a lot about advocating for myself, about being self-aware enough to know when I need help, and about humbling myself to ask for what I need. I've done these things for you–to be the best mama for you I can. 
You should also know that you're worth it all.  There are times when this journey has been so hard. There are times when depression kicks my butt. There are times where everything feels impossible. I would do it all again, every second of this battle, if it gains me you. 
 I love you,
Mom
Note from MFM: If you are struggling with any sort of postpartum mood disorder or mental health in general, please seek help from a medical doctor. You are not alone in your journey and there are people who can help you. xoxo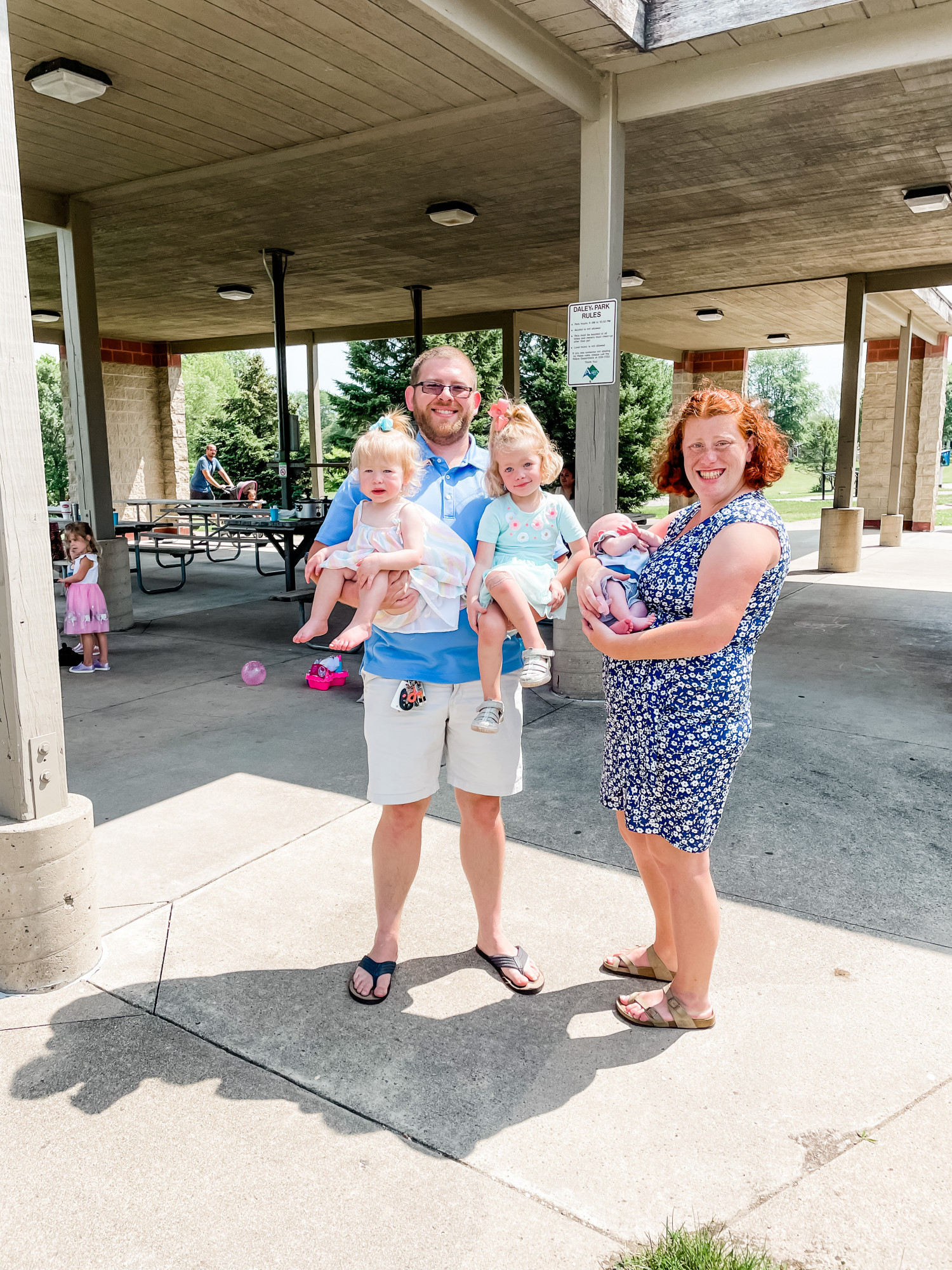 Lauren and her family
*********
Motherhood for Me is here to create a better motherhood community. A place without judgement, mom-shaming, or condescending articles telling you what to do. We are a place for you to come as you are, read about what other mamas are going through, share your own stories (if you want,) and provide opportunities for you to find camaraderie with other mothers. Please check out our other mama submitted stories, sign up to receive email alerts when we publish a new one, and spread the word to all your mama friends. We truly appreciate your support and you being here. Thank you!