A Feminine but Neutral Baby Nursery 
Written and shared by Meagan Ash, of A Dash of Bruck
As someone who loves to design and decorate her home, I didn't take our daughter's nursery design lightly. After dreaming of what I would do for our sweet baby's room for years, I was so indecisive when it came time to actually come up with a design plan! There were about  five different looks that I created that revolved around various wallpaper patterns. I knew I wanted the majority of the room to be neutral but with an accented wall to add a feminine touch. I ordered about 10 wallpaper samples and finally found the winner that gave me the colorful but simple design I was going for.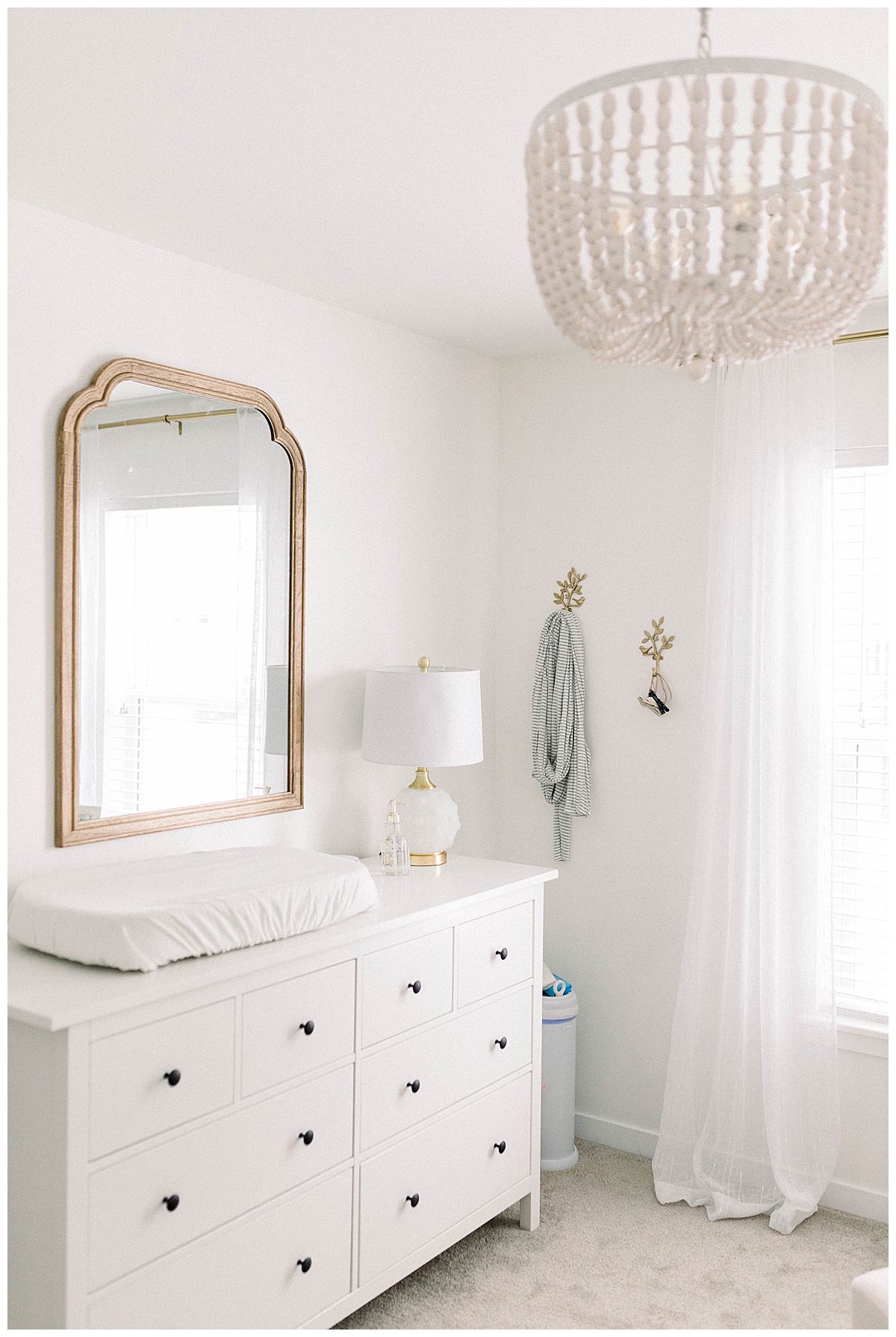 The room centered around the wallpaper and the crib. When looking around cribs, I fell in love with this beauty from Pottery Barn. We went back and forth since the crib is clearly the staple in the room. We were so lucky to be gifted the crib of our dreams from Emmie's grandma and her husband. Its small details add so much character into the room and also converts as Emmie grows into a toddler, and later into a full sized bed when she's older.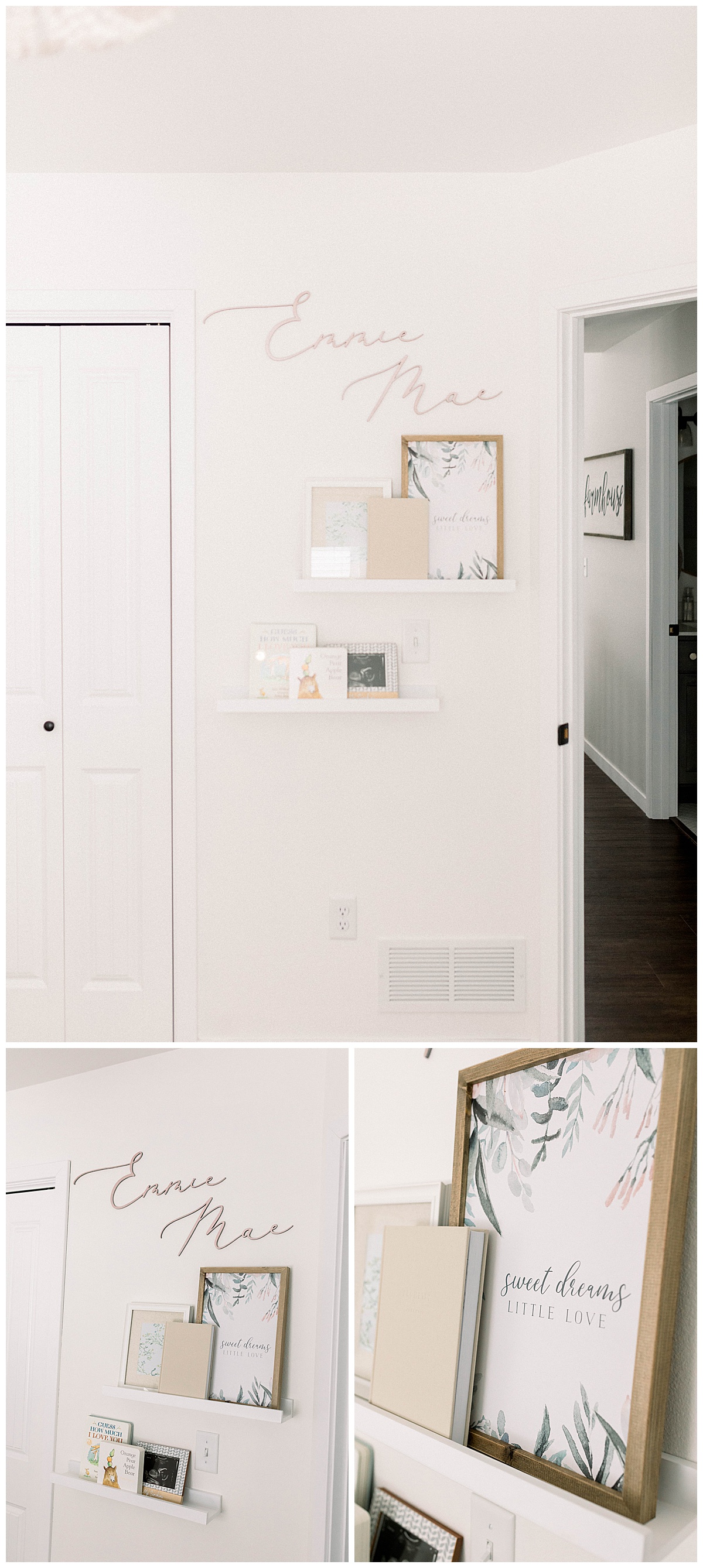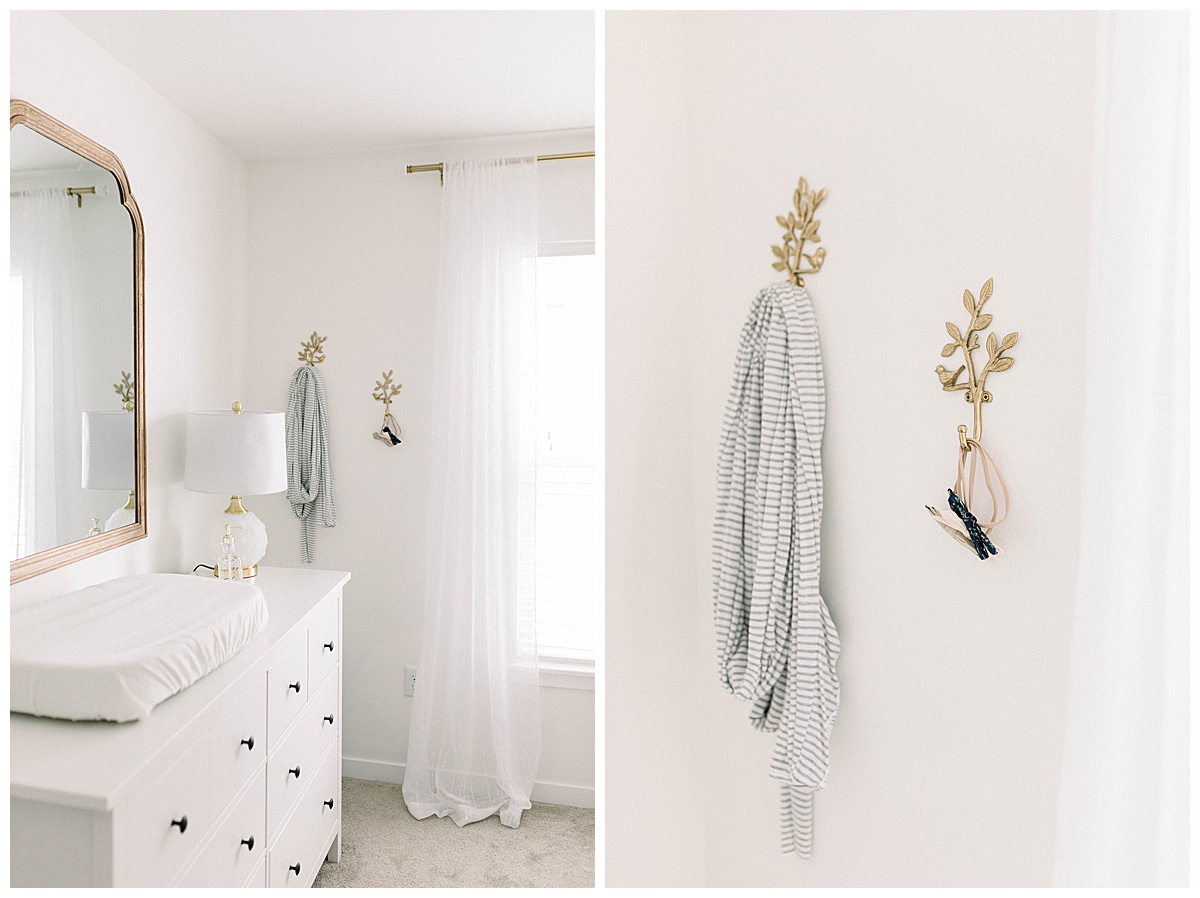 The wallpaper we picked is a peel and stick paper. We loved that this would be easy removal for when we wanted to change the room and putting it up was pretty easy! It took us a good part of the day but we were so proud of it afterwards and it clearly makes such as statement in her room.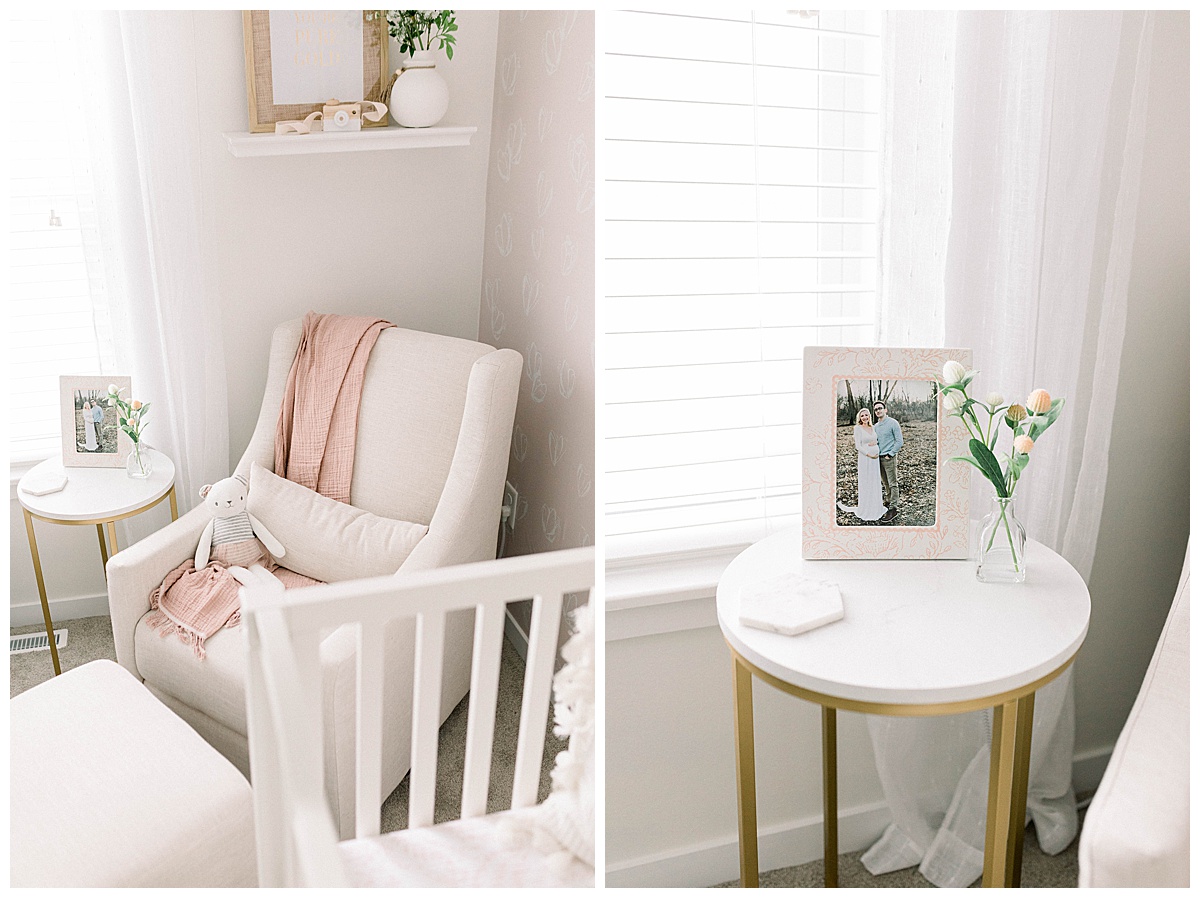 Some of my favorite pieces in the room include her beaded chandelier that Tony installed himself, the wooden name sign above her bookshelves, the glider where I nurse Emmie, and the beautiful linens on her crib. Every detail was thoughtfully created and picked and now that she's born, I couldn't imagine her room any different. The moments and memories we've already created while in her room are ones I will never forget and I can't wait to watch her grow up in this beautiful space. Showing her room feels like I'm opening my heart to the whole world to what I feel for my daughter and its just a sliver compared to the love I have for her!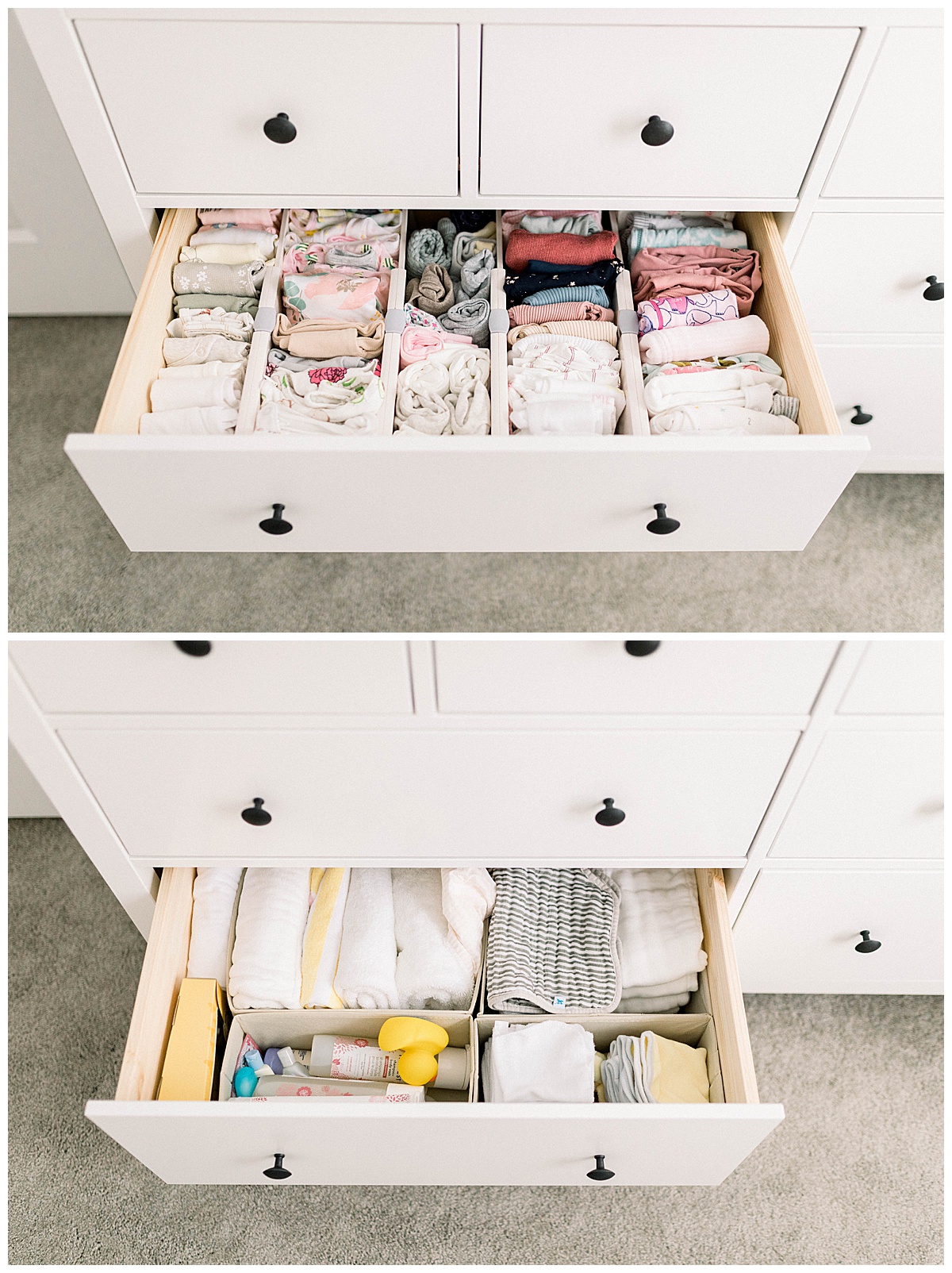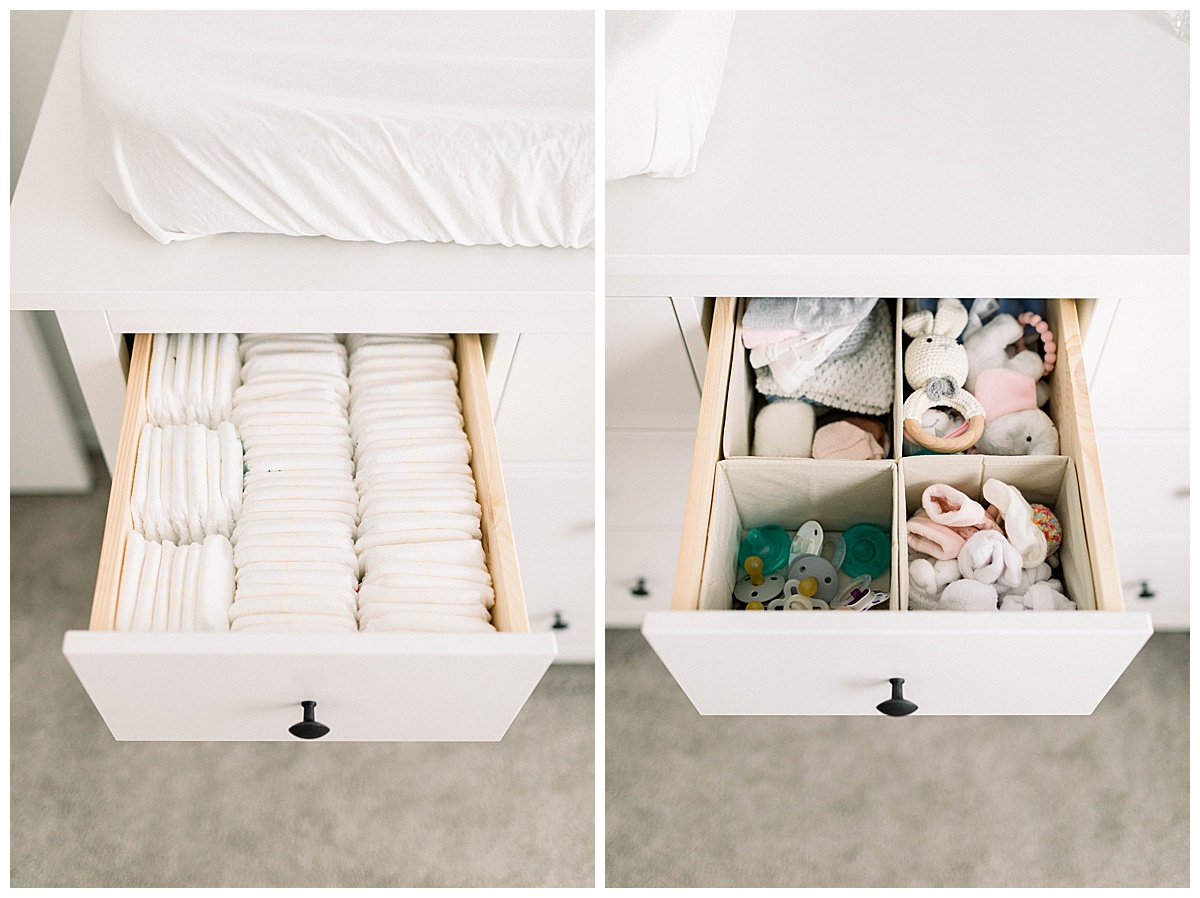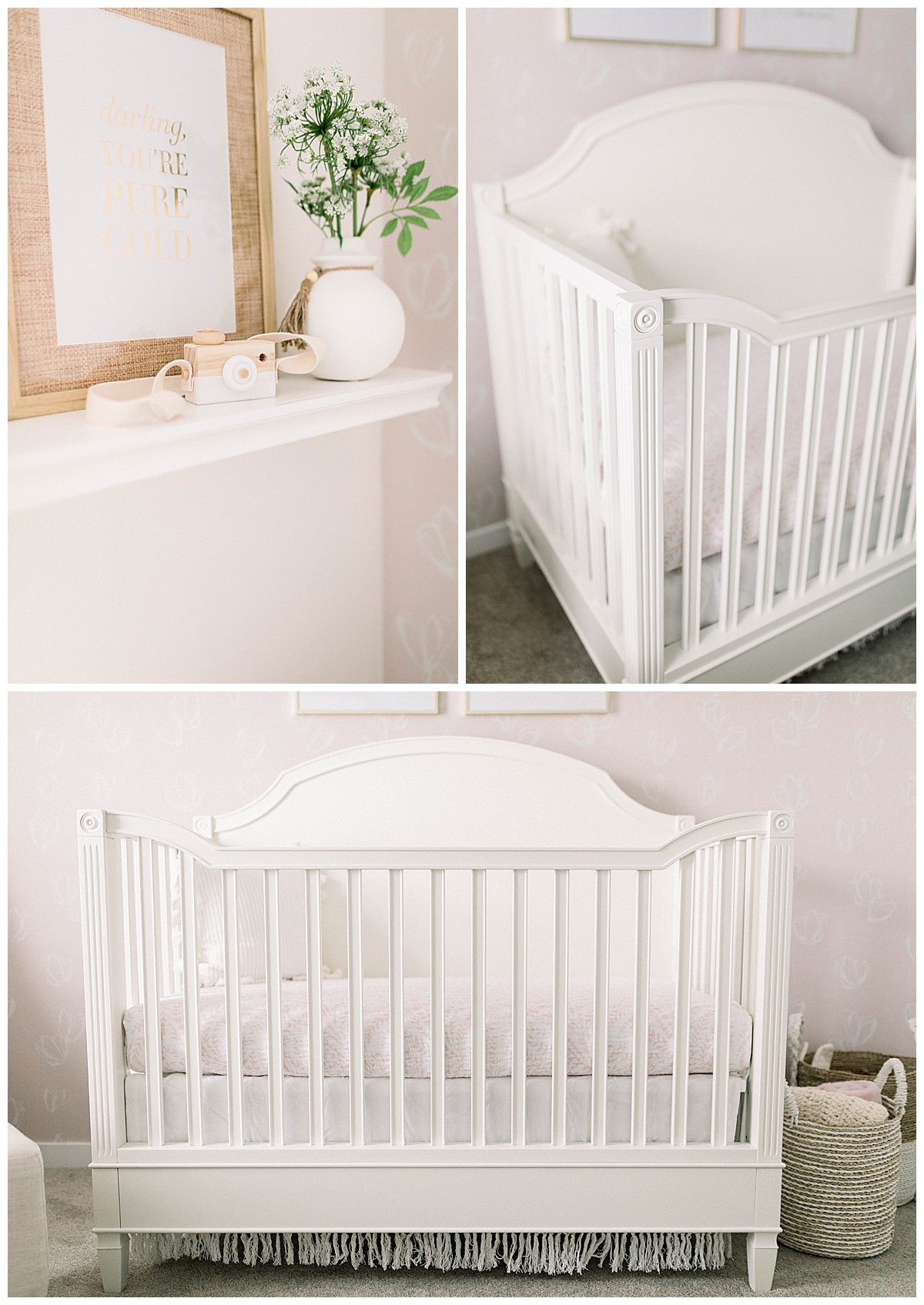 I am so lucky to have the opportunity to not only make such a special space for Emmie in our home but to share this with you. Thank you for reading along and for using my links. I do receive a small commission on these links and they allow me to continue making content for you! Want more? Read about our pregnancy announcement our gender reveal, and our baby shower!
*********
Motherhood for Me is here to create a better motherhood community. A place without judgement, mom-shaming, or condescending articles telling you what to do. We are a place for you to come as you are, read about what other mamas are going through, share your own stories (if you want,) and provide opportunities for you to find camaraderie with other mothers. Please check out our other mama submitted stories, sign up to receive email alerts when we publish a new one, and spread the word to all your mama friends. We truly appreciate your support and you being here. Thank you!